Debasmita Ghose
Moving to Yale University

.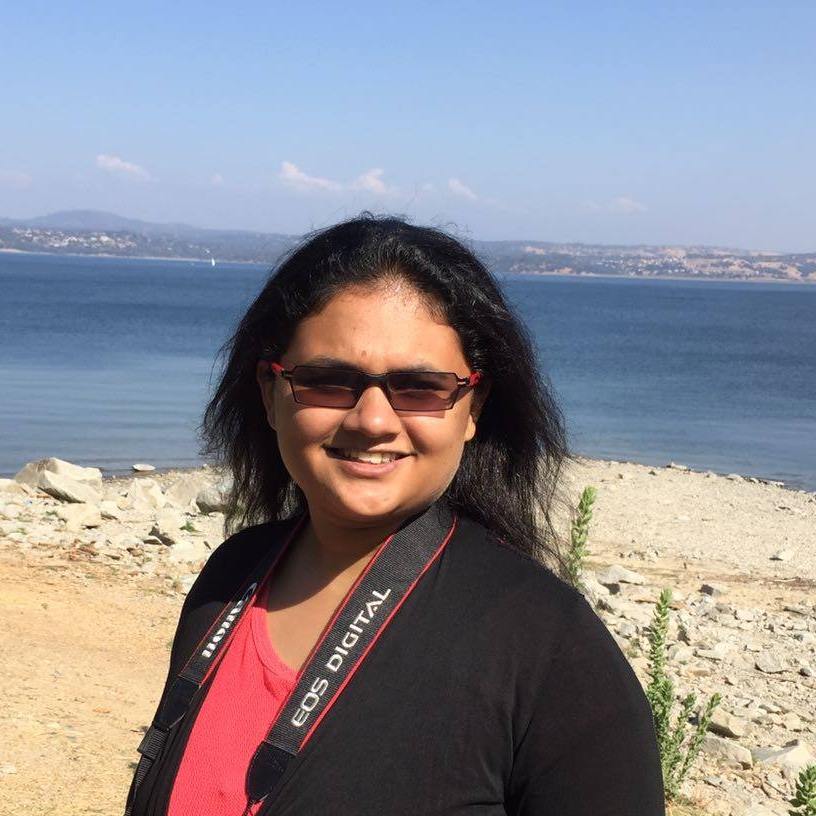 I am a graduate student of Computer Science at University of Massachusetts, Amherst. I am working as a Graduate Research Assistant on my Masters Thesis at Laboratory for Perceptual Robotics, under Prof. Rod Grupen. My areas of interest are Robotics, Computer Vision and Embedded System Design. I have always been a curious person and my curiosity always made me ponder how things can work better. During my undergraduate studies at Manipal Institute of Technology, India, I have built the protoypes of various systems, that can help people lead better lives, through my skills in Embedded Systems Design. I have enjoyed working at Technical University of Dresden, Germany, Nanyang Technological University, Singapore and Siemens Corporate Technology, Munich, Germany.
I have been involved in projects in the domain of Robotics, Ubiquitous Computing, Machine Learning and Deep Learning for Computer Vision. I am particularly interested in the manipulation and control of robots in chaotic environments and design of UAVs.
Besides incessantly wanting to learn more every day, I am greatly drawn towards travelling, photography and cooking.
News
May 2019 - Graduated with a Masters in Computer Science from UMass Amherst.
April 2019 - Will start working towards a Ph.D. in Computer Science at Yale University from Fall 2019 advised by Brian Scassellati and Marynel Vazquez at the Yale Social Robotics Lab
April 2019 - Our paper Pedestrian Detection in Thermal Images using Saliency Maps accepted to the IEEE Workshop on Perception Beyond the Visible Spectrum at CVPR, 2019 (Long Beach, California). Spotlight Talk.
Summer 2018 - Received the DAAD RISE Professional Scholarship - 2018 to pursue a research internship with Siemens CT, Munich, Germany
Fall 2017 - Started Masters in Computer Science at University of Massachsetts, Amherst
Spring 2017 - Selected for a research internship at Nanyang Technological University, Singapore through the NTU India Connect Program
October 2016 - Received the Best Student Award for the Batch of 2013-2017, from the Department of Electronics and Communication Engineering, Manipal Institute of Technology, India
Summer 2016 - Selected for a summer internship at Techniche Universitat, Dresden, Germany
April 2016 - Our project Road Accident Prevention System was one of the top 10 finalists at the Atmel Embedded Design Challenge, India 2015 among 2000 teams
December 2014 - Our project Amphibious Rescue and Surveillance Hovercraft Won the Best Project Award in the IoT category of Intel India Innovation Challenge, 2014 among 650 teams Media Coverage